Are you ready for Christmas? Do you know that EA has prepared great surprises for FIFA 17. Just come on and star your FIFA 17 game experience now. EA has released FIFA 17 Christmas event called FUT mas begins. Now learn detailed information about it.
FUT mas release date
From December 16-25, it's 12 days' worth of free items in Ultimate Team.
FUT mas kit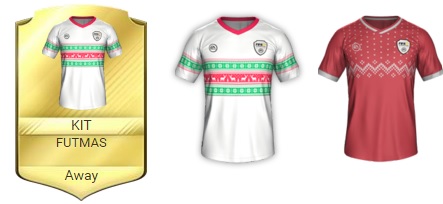 What included in FUT mas
You'll receive a free gift--be it coins, a pack, or something else entirely--every day by logging into FUT. Every player will receive a special Christmas-themed kit the first time they log in during this period, with an added bonus freebie if you log into the web app. The festival also includes a number of new squad building challenges, with new player prize cards up for grabs.
FUT mas schedule
From December 16-25, players can take part in daily squad building challenges which shine a focus on players who wear shirt numbers that correspond to the calendar day. The squad building challenges will also reward players with some festive mystery packs between December 25 to the 27th, and both the Daily Tournaments and Weekend League Qualifiers will drop their respective squad requirements until December 28th, which gives gamers who get the game for Christmas a few days to immediately jump into things before FUTmas wraps up.
The best bit of it is that promise of daily free stuff, the first piece of which is a special Christmas kit – which will be added to your account automatically next time you log in on console, PC or web app. Indeed, the web app is the best way to maximise FIFA freebies over the Xmas period. The first time you open it up on any given day you'll be given a complimentary reward for doing so. Mine so far have been a four-item bronze pack (yesterday) and 500 coins (today), but others report scoring 5000 coins, so it's worth checking in daily.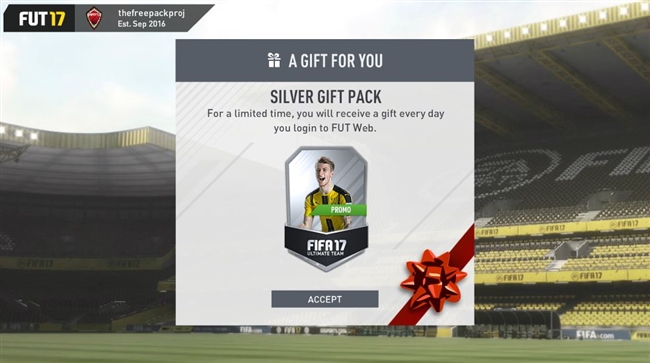 FUT mas SBC
Every day until December 25, EA will be releasing three players as part of their FUTmas activities. The first three is Roma midfielder Daniele De Rossi, Saint-Étienne keeper Stéphane Ruffier and Lazio midfielder, Marco Parolo. And for the FUT mas SBC, complete it and you will get special and valuable player card.
Mystery pack opening