Usually, a pack contains items which are useful for you, but not all packs that you opened can give you surprise. the more items the pack contains, the more benefits player will obtain. No one want to spend much time opening packs and finding nothing, here, I'd like to share some pack ideas with you.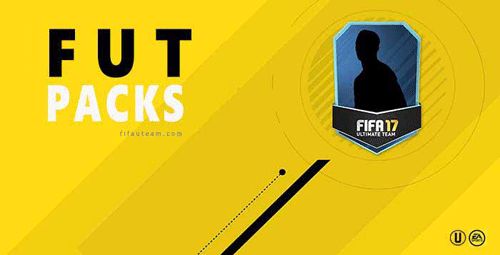 Derby Match Packs
These FIFA 17 packs would feature derbies such as the El Classico and Manchester derby. Obviously the derby packs which contained the high ticket players would cost way more. You could however bring out special derby boosts such as "Ones to watch" or "Derby veteran".
Guaranteed Inform Player
The guaranteed inform pack is offered in the FIFA 15 new season mobile app though it does come at a price. This pack would be your bog standard 100k pack. (12 players,all gold, all rare) with a definite Inform from the current Team Of The Week.
International Packs
Perhaps EA missed the boat this year. I believe that they could have released a "One nation pack" during the Euro 2016 and Copa America tournaments. EA could have even made it a prediction competition. For example every pack you bought from a nation would grant you a point. If you predict right you get a "one nation pack" bundle.
Staff Packs
If you like getting value for money, you will already know how to get free contracts in FIFA 17. This pack would only help you get towards that 50% contract boost. At the start of the game, managers tend to go for a pretty penny. That's before you even take into consideration the popular ones such as Mourinho and Pep go for way more. Staff packs would be a great way for EA to lower the prices of managers while still giving out bronze staff as a filler.
Non rare and rare consumable packs
Consumable packs have been in previous FIFA titles. You could open these packs during special promotions such as FUT mas, towards the end of FUT or even as tourney rewards. The normal consumable packs would contain 12 consumables, 8 gold, 1 rare at the price of 3,000 coins. The rare consumable pack is available on FIFA 15 new season. The pack would set you back 20,000 coins or 400 FIFA points but would get you 12 gold rare consumable items.
If you want to see more game articles and guide, please keep an close eye on our website cnacoins.com, We also have Cheap
FIFA 17 Points Account for Sale
with special discount.